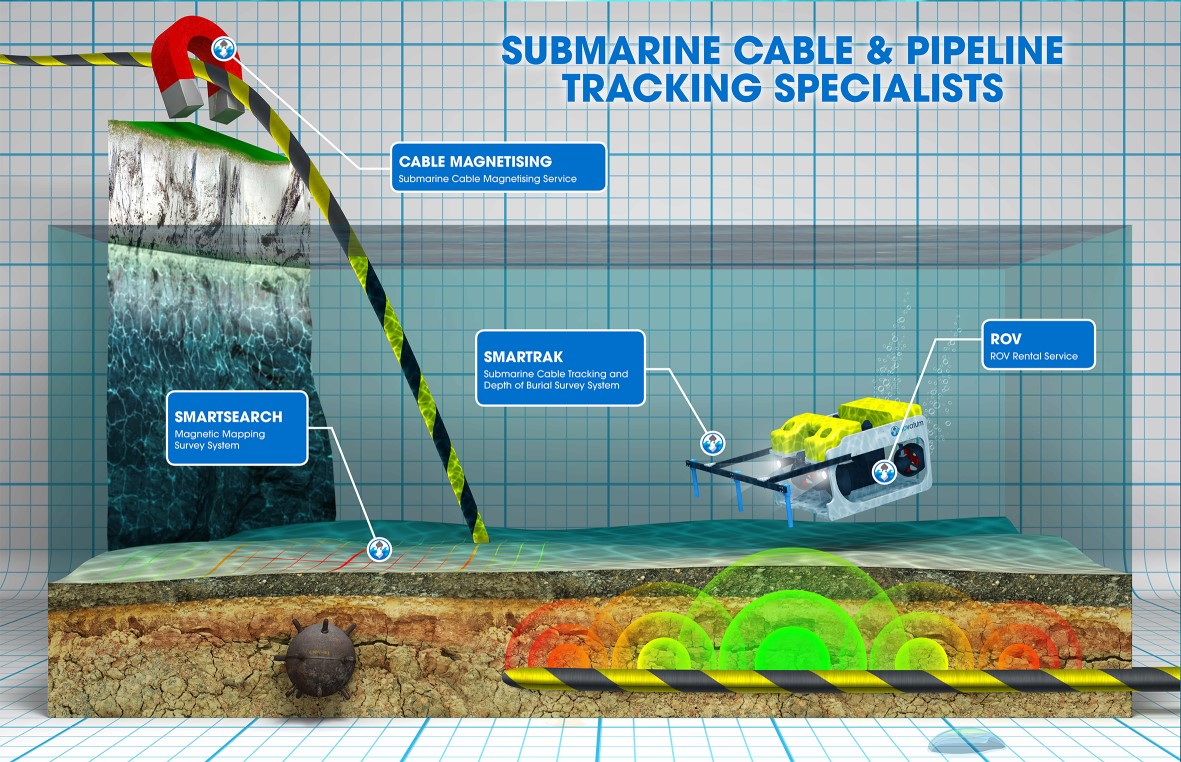 Innovatum, are the only company in the world to offer a cable magnetising service along with subsequent passive magnetic cable tracking, using magnetic fields to locate and track targets.
Our range of products and services make us uniquely positioned to meet and exceed our global client's expectations.
Innovatum, employs a dedicated team of highly experienced onshore and offshore engineers. The team is also supported by consultant engineers who have also specialised in working with Innovatum's core products of Smartrak, Smartsearch survey systems, submarine cable magnetising and Remotely operated vehicles.
Innovatum Products
Innovatum has developed a number of in-house products which have been designed and manufactured on the Bury St Edmunds premises.
SMARTRAK 
CABLE MAGNETISING
SMARTSEARCH
TONE GENERATOR
These products support the offshore industries complete lifecycle of submarine cables and pipelines and are generally used for the location, tracking and survey.
These items are located by means of their magnetic fields, and Innovatum continues to be a leader in the design and production of such systems.
Innovatum's products and services are heavily aligned with supporting the current growth of the offshore renewable energy industry and we have experience of working on UK, European, Asian offshore Wind Farm projects.
Innovatum's products and experience also covers the Global offshore oil and gas markets.
Innovatum Rentals
Innovatum products can be supplied as rental systems either alongside or independently of our fleet of 6 ROV systems. All rental systems can be customised to meet individual customer or project requirements.
Contact us to discuss how we can assist on your next project