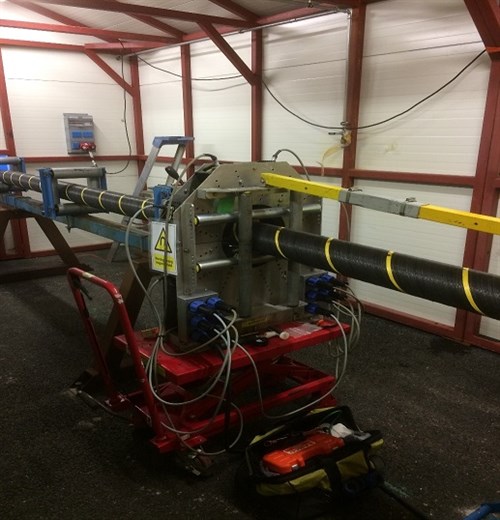 This service can be carried out during the cable manufacturing process especially for smaller diameter telecoms cables.
For larger submarine power cables the magnetising process can be carried out either onshore during the cable vessel loading period. Or on the cable lay vessel during the cable lay process.
Cable magnetisation is an add-on service, applied exclusively by Innovatum, to subsea cables with ferrous content. The process "organizes" the magnetic field of each cable, making it more detectable by Innovatum's Smartrak cable tracking systems in subsequent post-lay surveys. The first commericial cable magnetisation was carried out in 2000.